So come back at 3 am to enter a HUGE giveaway to win 1 of 4 awesome giftcards. Kudos to Ms. Angie from My So-Called Chaos for organizing and getting this huge giveaway up and started!!! Because I was super lazy and slothful, and because I promised her a new pic of my face, it so did not happen, so she used the one of me in my last post that I look like an assface in, literally. That was 1 out of 76 pictures I took for my Influenster pic that I needed to tweet, and I ended up with this crazy look because I couldn't just take a normal pic that day. It was super impossible, don't ask me why.
Now, to give Ms. Angie credit, she did offer to change out my pic, but I want a million people to see that pic, and say who is that asshat, and come check out my blog, just for that horrible picture. If you couldn't tell by now, I am what I am. I look good some days, and I look not-so good other days, and most days I can't get a good pic. I think it's funnier to leave it up there, than to put up my blurry pic where I LOOK GOOD. I can never get a win-win!
So between the giveaway posts, and my NEW Sugar n Spice VoxBox, I'm sure you will get a glimpse of a couple more goofy looking pics.
If anyone cares, I'm reading these:
I took this pic from Amazon's website, don't really click on it and expect something to happen :)
Ditto
AND I started this after Christmas at the beginning of Genesis...
Sorry they are blurry, but since Border's doesn't exist, I won't use another website except Amazon to steal pics from. I actually purchased this Bible from Amazon, and credit Amazon, so I think I'm ok to steal their pic. Maybe not. I'll let you know if they contact me. So now I'm to the part where David became King. I really wanted to see The Bible on TV, but it just hasn't worked out. And because DirecTV is a giant fungus-eater, we only have one DVR box, and let's just say, I don't have that one. We have been LOYAL customers, as they call us, since 2007, but we can't get any of the deals to upgrade our equipment for free. Then you have to be away for at least a year to come back to be a "new" customer again. But you won't be Loyal anymore. I do have plans to snatch that baby and put it in my bedroom. No one would probably notice anyway. Then you don't have to listen to me babble on about The Bible on TV.
COME BACK AT 3 AM TODAY to get your luck on at this awesome giveaway I'm in (with the asshole picture) :)


OH! And I really, really, really want this: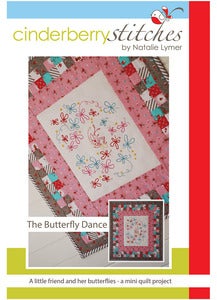 ONLY $17.60!!!